WooCommerce integration
Integrate your WooCommerce webshop easily and quickly in ProductFlow
You have probably heard of WooCommerce. WooCommerce is built on WordPress and is the most widely used open source e-commerce solution in the world. This is not only due to the speed and ease of use, but your webshop can also be fully adapted to your wishes anytime and anywhere. With this integration you simply have everything you need to start selling online. Hence the integration in the ProductFlow platform! Read more on this page.
What does the integration connect?
Orders - Orders are retrieved from WooCommerce and can be processed in ProductFlow. This is also possible the other way around. In this case, ProductFlow sends orders to WooCommerce.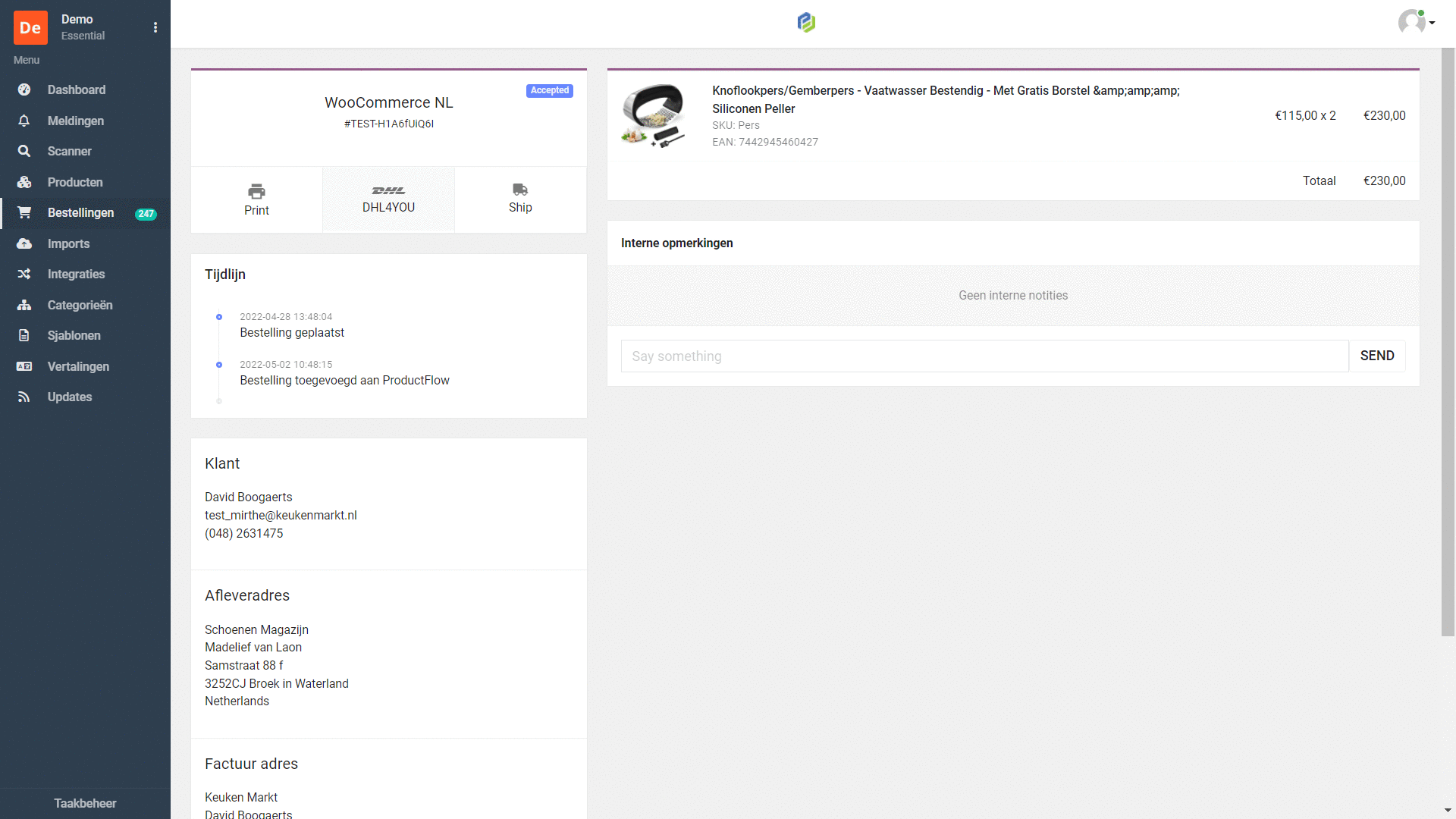 Offers (stocks, sales prices and delivery times) - ProductFlow retrieves the offers from WooCommerce. It is also possible to manage the offers from ProductFlow for WooCommerce.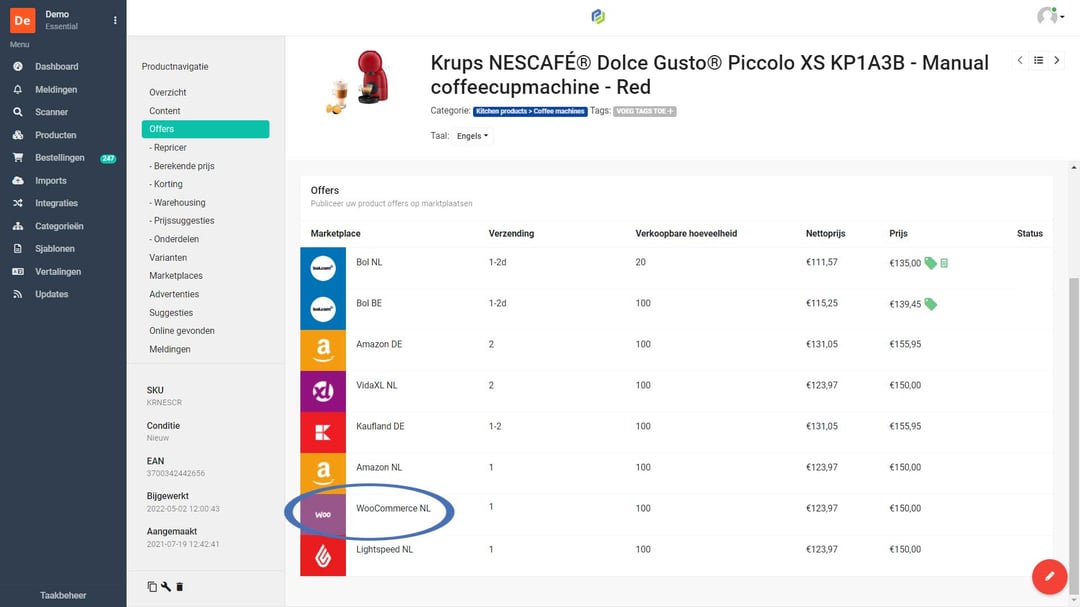 Content - In ProductFlow you manage both the basic content of your products and specific content per marketplace/webshop.