With the new Pick, Print & Pack functionality in the ProductFlow platform, your orders are ready for shipment even faster. This new functionality let's you print multiple packing slips and shipping labels at the same time.
In this GIF you see how to print in bulk. Please reach out if you have remaining questions.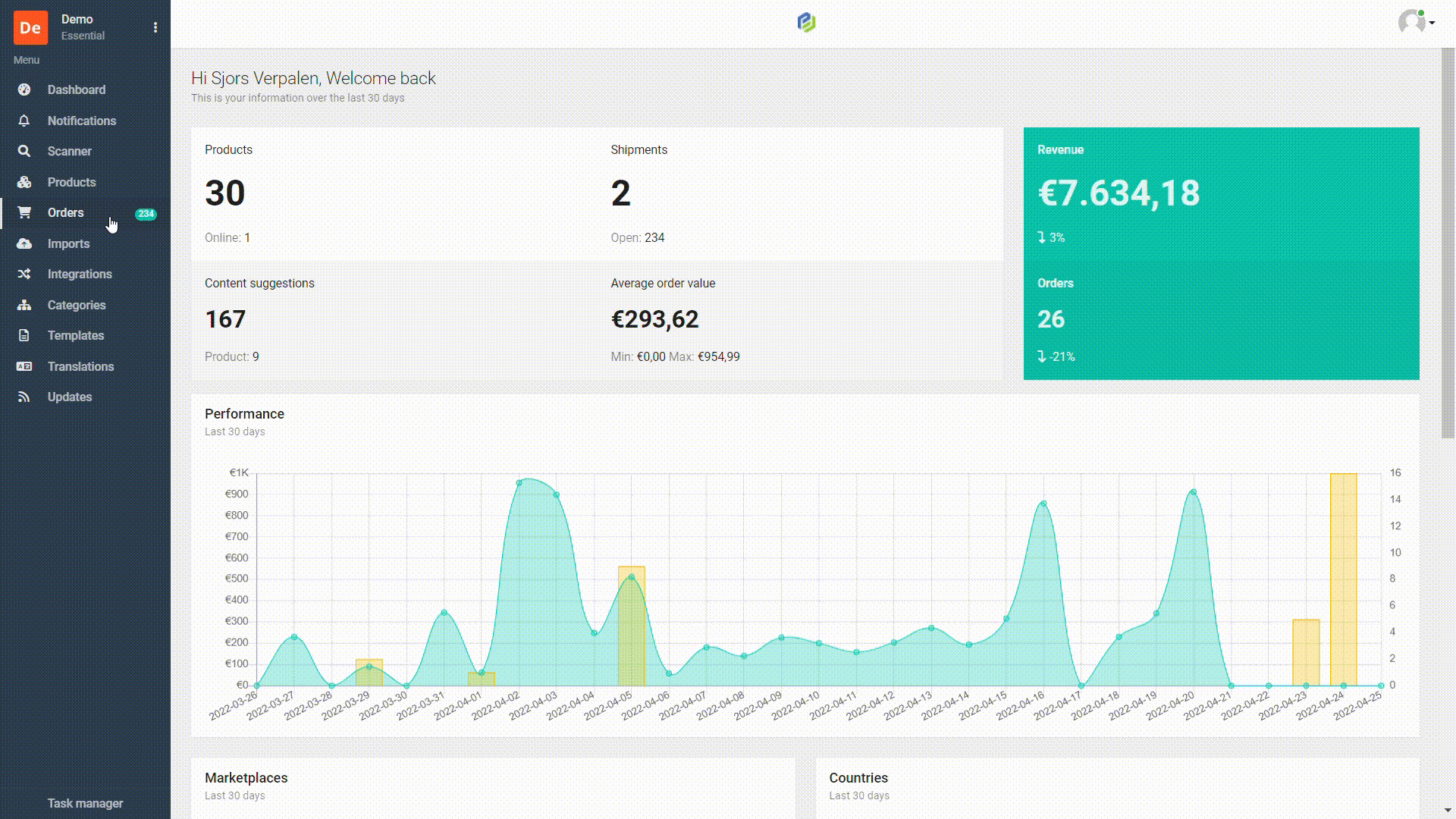 Questions about new ProductFlow functionalities? Contact us by emailing info@productflow.com or by calling +31 (0)85 3012 283.