The function ''import'' has been renewed again! After the option to choose between updating everything at once or just updating the new information, it is now also possible to download imported files.
To do this, left click on the ''Imports'' tab and then click on the black down arrow (next to the name of the imported file), as you can see in the print screen below.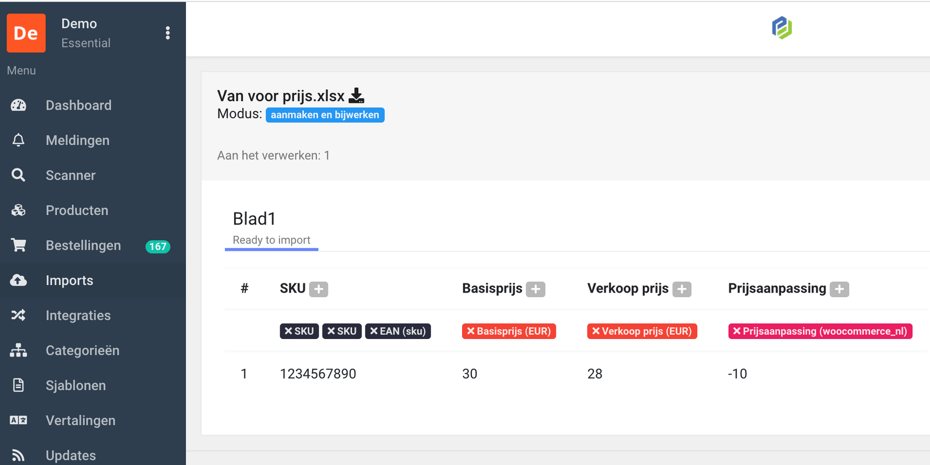 Questions about new ProductFlow functionalities or integrations? Contact us by emailing info@productflow.com or by calling +31 (0)85 3012 283.