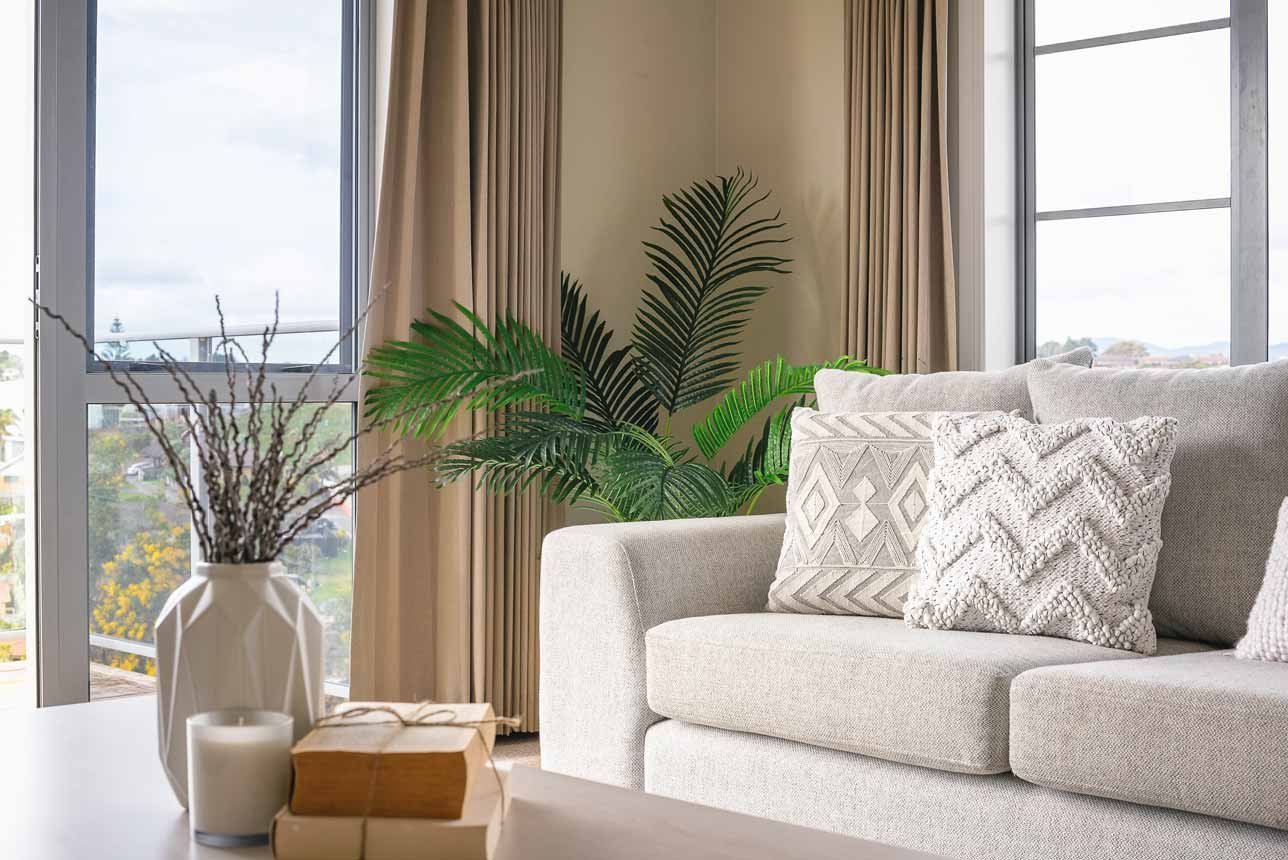 Sell on vtwonen / fonQ
Do you want to sell interior items via fonQ and vtwonen? It's fast and very easy via the ProductFlow platform! In addition, with one upload you can also immediately offer the products on marketplaces. Read more on this page.
The online furniture store fonQ
What is the best home and webshop of 2021? That's right, fonQ! This luxury online home store was voted the best webshop in Living in 2021 by the ABN AMRO Webshop Awards. They also received this award in 2016, 2017 and 2018. So they won this competition no less than three times in a row! And that is not for nothing.

Why is fonQ so popular with the e-commerce shoppers? This has everything to do with the wide range, the decision aid and, of course, inspiration. Instead of strolling through the residential boulevard, the modern shopper prefers to scroll through countless online home furnishings. This way, the shopper gets inspiration for a new sofa while sitting on his or her current sofa. Very handy.
The webshop of vtwonen
Not only fonQ knows this charm; vtwonen has the same magical ingredients. With the atmosphere, functionality and comfort of vtwonen you can quickly turn your house into a home. No wonder the two sides are now working together. Since April 2019, fonQ has been responsible for the vtwonen webshop. That is why this webshop is now called: vtwonen by fonQ.

With major online players such as fonQ and vtwonen, the home & living market is becoming increasingly digital. More and more consumers are looking online for a suitable interior. Do you sell furniture, home accessories or anything else within this industry? Then online visibility is now indispensable! But how do you get that visibility in this competitive market? This is possible, for example, by offering your products via one or more marketplaces. Then you also sell yourself via the popular platforms fonQ and vtwonen. Since 2018, you can!
You too can sell on fonQ
From dining room chairs to garden lighting and from coat racks to flower pots: fonQ has it all. Your products therefore also fit into the range, provided that they fall within the given categories, of course. These categories are: furniture, home accessories, lighting, garden & balcony, cooking & dining, bed & bath, household, baby & kids, accessories and DIY items. This keeps expanding.
And even better: fonQ welcomes you with open arms. They are constantly looking for beautiful, new brands that fit perfectly with the platform. Becoming a FonQ partner is also very simple. You simply fill in the fonQ contact form and they will contact you shortly.
Vtwonen by fonQ: this is how it works
Does selling via fonQ sound like something to you? Then there is a very nice advantage. You may soon also be offering your products via vtwonen! Vtwonen is certainly not just a super inspiring magazine. Where the magazine comes out once a month, they inspire online and on TV every day. The vtwonen shop now has around 30,000 living items for sale. There will only be more!

As you might expect, vtwonen is entirely responsible for its own marketing and collection development. FonQ arranges the logistical and organizational processes behind the webshop. Do you already sell at fonQ? Then the two parties determine together whether your products will also be displayed on vtwonen by fonQ. Pretty exciting, right?
#1 at ABN Amro webshop awards
>30k living items available
Benefits at a glance
Benefits of selling products via vtwonen and fonQ with ProductFlow
The home & living market is big! You can therefore join different marketplaces. Still, there are a number of good reasons not to let fonQ and vtwonen pass you by. Let's discuss a few:
You kill two birds with one stone!
This one is a bit obvious, but that doesn't make it any less important. Via fonQ you can sell on two beautiful, popular marketplaces by registering only once.
You benefit from the gigantic marketing.
How do you actually know vtwonen? Virtually everyone has heard of this brand. Maybe you read the interior magazine, saw it on TV or shop online here before. And what about fonQ? Both of these companies invest a lot in marketing. As a sales partner, you benefit fully from this, without having to invest extra in marketing yourself.
Both companies are big.
Did you know that fonQ has an annual turnover of 95 million? That's not wrong. This success is certainly not only due to strong marketing. Customers receive good quality products and therefore come back. Is your product approved by fonQ? Then the satisfied customer will soon know that your brand is also reliable.
No monthly costs and a reasonable commission.
You don't have to leave it for the costs. With fonQ (and therefore with vtwonen) you do not pay any monthly subscription costs. That's a bonus! If you don't sell anything, you don't pay anything. You do pay a commission per product sold. But compared to other marketplaces, the percentage you give up is not too bad. The commission is between 6 and 15 percent.
The best way to sell your products on vtwonen and fonQ
Are you interested in selling your products via fonQ and vtwonen? And can you use help with the integration of your products via a marketplace integrator? Please contact us for more information about the marketplace integrator Productflow.