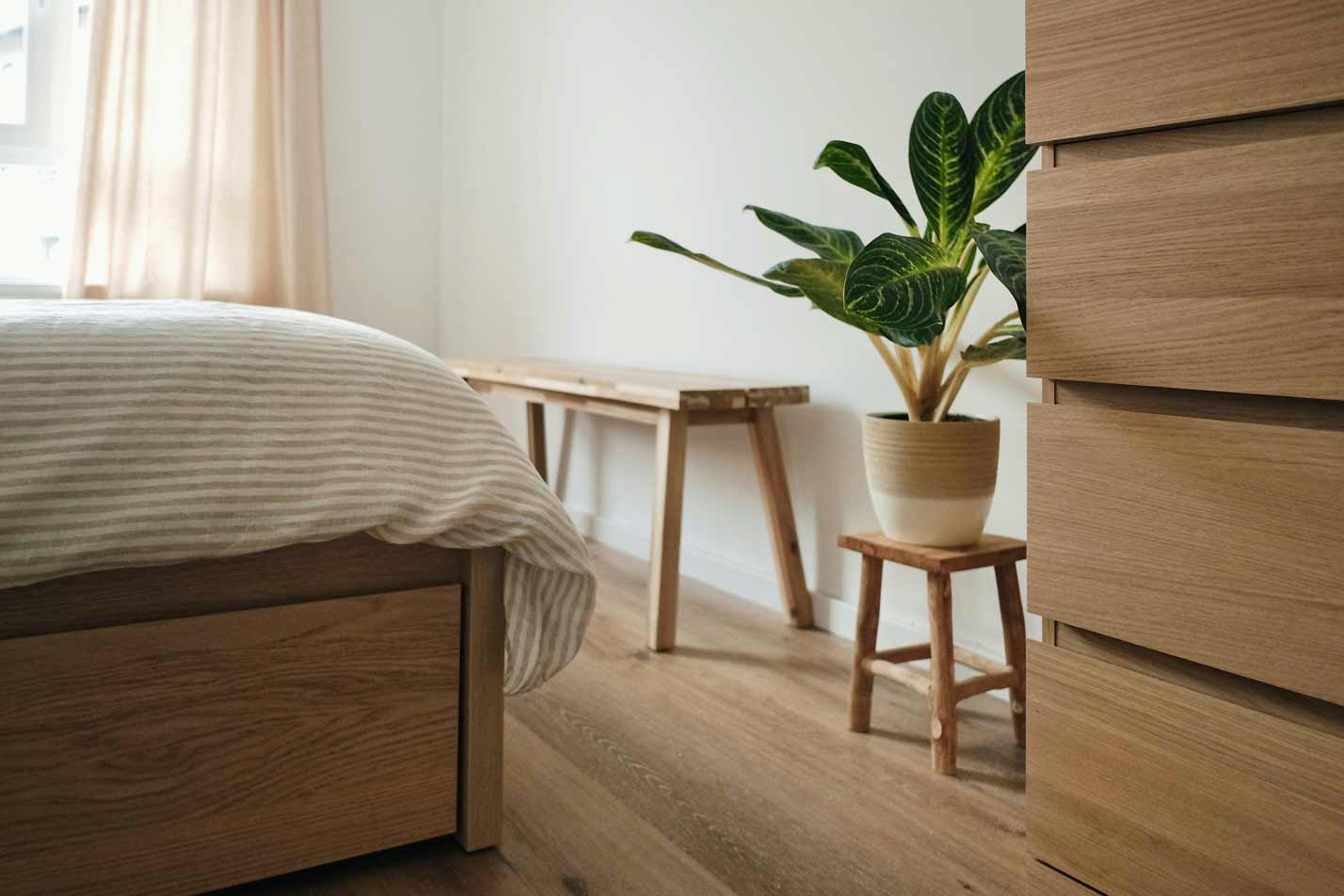 Sell on NADUVI
NADUVI is a young, successful interior outlet for your surplus stock. With the ProductFlow platform you can also offer the products you want to sell on NADUVI on other marketplaces. You do not have to upload everything again and you keep everything neatly in one place.
The best startup
The e-commerce market for home & living products is growing rapidly. Very quickly, even. According to interior outlet NADUVI, this gives enough space for several 'winners'. And it shows. The website has only been online since 2020, but is already a great success. Just six months after its launch, NADUVI won an award for the Best Startup.

Especially since NADUVI is quite young, you may not have heard much about it. What kind of webshop is this actually? NADUVI focuses on true interior enthusiasts. Bargain hunters are especially welcome. The platform focuses entirely on products with significant discounts.
Space in your shed again
NADUVI can also be described as an interior outlet. Instead of wandering for hours along the furniture boulevard, NADUVI found a gap in the market. Apparently there was a need for an affordable e-commerce platform for furniture and home accessories. The product discounts on this interior outlet vary from 30 to 80%. This is not only fun for consumers, entrepreneurs also benefit from this. The high discount is possible by sending (outlet) products directly from your warehouse to the customer. So no extra intermediaries.

Does your company have excess stock? You can therefore simply sell all remaining home & living products on NADUVI. Because as a brand you send the products directly to the consumer, you still sell your stock with a healthy margin. That's a nice bonus. Especially since you can also free up your warehouse for a new collection.
NADUVI outlet can only grow
The NADUVI marketplace may be a bit different than you are used to. It is a young, but already successful website that focuses entirely on high discounts. Ideal if you want to make room for the new collection. Why throw away good products when you can sell them? Renting extra storage is a waste of money. So selling on NADUVI is definitely a better solution.

Although the outlet is still young, they are already busy building a fan base. More and more people buy their furniture and home accessories online. During the Covid-19 epidemic, this e-commerce sector has only grown. That's good news for NADUVI, and possibly for you too. But is that really smart, selling your stuff through such a young player on the e-commerce market? This of course has advantages and disadvantages. Because indeed: NADUVI will probably continue to grow for the time being. We are happy to tell you why you do want to become a partner of NADUVI.
The benefits at a glance
Benefits of selling products through NADUVI with ProductFlow
Selling products at a significant discount: that is not your first preference. However, this often results in extra turnover. NADUVI ensures that your products are not touched more often than necessary. Instead of sending to external sellers, you ship your product directly to the consumer. So it still yields something below the line. Ideal if you still had a lot of products lying around.

Why is it a good idea to sell your surplus stock through NADUVI? Here we mention a number of reasons.
Full focus on customer satisfaction
From the very beginning, NADUVI is fully committed to customer satisfaction. They want to bind customers. This commitment not only keeps people coming back to NADUVI, but also to you! The consumer also links the help and involvement to your brand. And that while you have nothing to do with this customer service.
No monthly costs to NADUVI
You want to get rid of your surplus stock. But being tied to a subscription sounds less fun. That is not necessary with NADUVI. You pay 20% on the proceeds of your sold products. Don't you sell anything? Then your 'ads' on this marketplace are completely free.
The Netherlands, Belgium and more soon
NADUVI's range is slowly expanding. The site is currently available throughout the Netherlands and Belgium. Other EU countries are now also planned. Who knows, you might grow along with them!
Do not pay returns
Does the customer want to return something? Fine, but then they pay for it themselves. So you do not have to pay countless shipments of products that come back, even though they are actually just good. This also prevents people from ordering multiple things to view and return. That is a waste of money and does not clear your stock yet.
Order processing via your standard processes
If you wish, you can arrange all orders via NADUVI completely automatically. The orders appear in ProductFlow and you can process them there or they automatically enter the backend of your own webshop. So you don't have to do anything extra for that. Customers via NADUVI simply follow your standard order process.
Put together your own 'brand boutique'
NADUVI offers partners the opportunity to maintain a 'brand boutique'. On that page you can present your brand in a stylish way. The customer immediately sees all your products. You can also manually set your products, prices and shipping methods via the same page. You determine that yourself. Keep a close eye on your brand boutique. Standing out from competitors is crucial, especially in this competitive market. NADUVI already offers at least 200 different brands today. So make sure your brand stands out!
The best way to sell
your products on NADUVI
NADUVI also works together with the PIM system and marketplace integrator in one: ProductFlow. They list this as product integration management systems. Actually also called a product content manager. With our PIM and marketplace integrator you can easily offer your products not only on NADUVI, but also on other home & living marketplaces. We are happy to show you the possibilities for your company in a free demo.