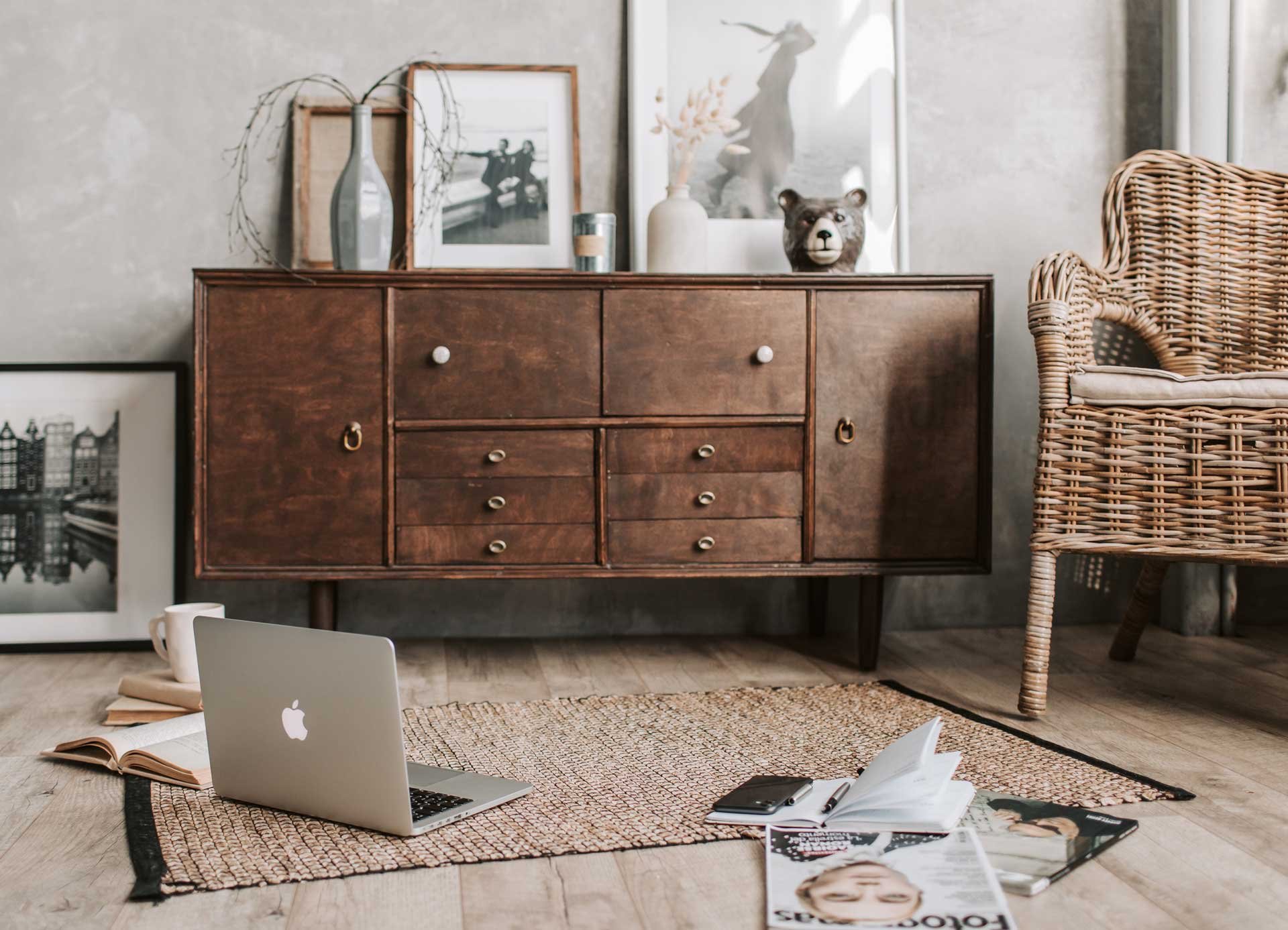 Sell on Home24
Why is online shopping for home & living so cumbersome? Shouldn't you also be able to buy furniture and everything for your bathroom, kitchen, garden and living room easily online? That is what the founders of Home24 asked themselves in 2009. In 2014 they came online with the answer: Home24. A furniture house without crowds, queues and closing times.
Expand your reach in Europe
The German Home24 quickly grew into one of the largest online furniture companies in Europe. More than 1,500 employees work worldwide. Every day they make the living dreams of countless online shoppers come true. They do this with their own brands and exclusive collections, but also with products from external sellers.

Do you have a store or webshop with a beautiful collection of home & living products? And do you think it fits exactly with the Home24 range? Then selling via Home24 is a good idea. Below we will tell you more about the benefits and how to approach it.
Benefit from the growth of Home24
Home24's growth figures in recent years are impressive. In 2021, Home24's European department grew by no less than 29 percent. In addition, home24 managed to improve the shopping experience for customers. This was mainly achieved by improving the availability of items in the warehouses, which allowed them to deliver faster and more reliably than many competitors.

In 2022, Home24 secured future growth by acquiring home accessories expert Butlers. This means that Home24 attracts 40 million visitors every year. In addition, the acquisition will result in a composite marketplace for external retailers from the summer of 2022. Home24 thus taps into additional growth potential.

The year 2022 was one with many challenges. Despite this, Home24 still expects growth between 2 and 17 percent. In addition, the number of active customers increased to 2.3 million. These are impressive figures when we look at the great economic uncertainty and shrinkage of the Home & Living market in Germany. And that's a lot of potential customers that you can reach by selling via Home24.
Ready for the future
The growth of Home24 in 2022 proves that the online purchase of home & living products is gaining market share compared to physical sales. By continuously improving the offering on Home24 and providing good service, the company believes it can strengthen its market share. Even in times with many market uncertainties. The acquisition of Butlers and the composite marketplace also helps Home24 grow sustainably in the coming years.
>4,2M monthly unique visitors
Why sell on Home24?
Benefits of selling products via Home24 with ProductFlow
Do you want to reach no less than 2.3 million potential customers? Then selling via Home24 is definitely a good choice! But there is more to why selling via this marketplace is interesting:
Specialist in home & living
As many as 200,000 potential buyers visit Home24 every day. They are specifically looking for home & living products. This can be furniture, but also lamps, kitchens, bathrooms, everything for the garden and home accessories.

This allows you to reach a large group of potential buyers via Home24 who are always looking for products in the category you sell. So you can be sure that your target group can be found in large numbers on Home24.
Selling in several European countries
Because Home24 is active in several European countries, you can sell your products in Germany, France, Austria, Italy, Belgium, Switzerland and of course the Netherlands. This gives you access to a large number of potential buyers and makes it very easy to expand abroad.
Greater brand awareness
Selling via a marketplace like Home24 is the best way to increase brand awareness among your target group. The enormous growth figures show that consumers

Home24 has been very easy to find. It is even possible to build brand awareness through Home24 without having your own webshop. You do not need your own webshop to sell via Home24.
Logistics and customer service in-house
At Home24 they control the selection of external parties that are allowed to sell on the marketplace. This means they can be sure that the selling parties are reliable, good, and have sufficient expertise.

They therefore leave the logistics, customer service and payment of purchases to the selling party itself. So you still have some work to do on this yourself, but we know that many online entrepreneurs also like to keep this under control themselves.
Low return rate
Another advantage of selling via Home24 is the low return rate. Unlike some other products such as clothing and jewelry, returns at home & living are not too bad. Many consumers are looking for a specific product at Home24. Once they find that and it meets expectations, there isn't much reason to send it back.
The best way to sell your products on Home24
Do you have a nice range of home & living products and do you want to sell them via Home24? You can do this very easily and quickly with ProductFlow: a PIM system and marketplace integrator in one. This makes selling via a marketplace like Home24 possible for everyone. You don't need any technical knowledge and you can quickly scale up to other marketplaces, such as bol.com, Amazon, fonQ and eBay. Having your own webshop is not even necessary.

Because all product information and content are in one platform, you only have to make adjustments to products once. The same applies to processing orders from multiple sales channels. The platform gives you one place to manage your stock, sales prices, delivery times, orders and content. This makes it very easy to keep an overview.